At Align Spine Chiropractic & Wellness, we take great pride in providing the finest chiropractic wellness care to our patients. See below for some of the services and techniques that are offered at the Natick office.
Chiropractic Care
At Align Spine Chiropractic & Wellness, we provide advanced joint correction methods for the spine and extremities using "state of the art" chiropractic techniques. Never in the history of chiropractic have we been able to provide the level of help and expertise that now exists. These newer correction methods are even safer, more comfortable and more effective than ever before. As a Doctor of Chiropractic, Dr. Kevin Rheaume has years of training and experience in spinal and extremity adjustments. Dr. Kevin Rheaume uses a variety of adjustment techniques, such as Diversified, Cox Technique/Flexion-Distraction, Thompson Drop, Gonstead, Upper Cervical, Sacro-Occipital, Instrument-assisted adjusting and Mobilization.

For more information on Cox Technique/Flexion-Distraction click here.
---

Graston Technique
We offer a specialized soft tissue technique known as Graston Technique(R). Graston Technique(R) utilizes patented stainless steel tools that are specifically contoured for certain areas of the body. The weight and design of the various instruments allows Dr. Kevin Rheaume to effectively treat deep tissue dysfunctions, while minimizing the stress experienced by the patient. Dr. Kevin Rheaume uses these tools to remove scar tissue, adhesions and fibrosis, which prevent fluid movement of muscles, tendons, ligaments and other surrounding tissues. Graston Technique(R) is an effective method of treating acute and chronic injuries, as well as a variety of other conditions.


For more information on Graston Technique click here.
---

Modalities
We offer a variety of modalities that are coupled with the Chiropractic treatment. We offer Electrical Muscle Stimulation, Ultrasound, Cryotherapy, Hot Moist Packs, and soft tissues treatments, such as Manual Release Technique, Trigger Point Therapy, Neuromuscular Re-education, and Muscle Stripping. All of these modalities help to reduce inflammation, pain, spasm, tension, and promote quicker recovery times.
---
Corrective Exercises
WAt Align Spine Chiropractic & Wellness, a specific rehab exercise program is developed for each patient's condition. These exercises will help speed up recovery time, increase the effectiveness of the spinal and/or extremity adjustments, and can be done from the convenience of your home. Muscles and connective tissues can be altered and be dysfunctional, in correlation with the skeletal misalignment. Performing the specific exercises that stretch and strengthen the surrounding tissues will help to decrease the joint misalignment.
---
Lifestyle Advice
We often find it helpful to "coach" our patients on certain activities they should avoid or do differently to avoid aggravating their particular health challenge. Our goal is to help every patient achieve a fulfilling and happy lifestyle full of the activities they enjoy most. We recognize that each patient is a whole person, and helping them reach true health and wellness is a collaborate effort between our professionals and our patients.
---
Nutritional Counseling
At Align Spine Chiropractic & Wellness, the person is seen from a holistic perspective. Proper nutrition is paramount for the achievement of optimal health. Dr. Kevin Rheaume can specifically tailor a nutritional program to follow. Counseling includes proper forms of vitamins and minerals to take for maximum absoprtion, how to avoid supplement-supplement and supplement-medication interactions, and proper food to eat for a healthy lifestyle.
---
Metagenics Supplements

Align Spine Chiropractic & Wellness offers high quality supplements from Metagenics(R). Metagenics(R) is GMP (good manufacturing practices) certified by the National Sanitation Foundation (NSF), Natural Products Association (NPA), and the Therapeutic Goods Administration of Australia (TGA) to ensure the highest quality standards. Metagenics quarantines each raw material to be tested for quality, efficacy and safety. In addition to strict processing protocols, each final product is tested for purity and quality. Every ingredient is backed by safety-reviewed, published literature. Extensive human clinical evaluations are implemented at the Functional Medicine Research Center (FMRC) in order to test effectiveness and safety. Metagenics produces supplements that are potent, effective and safe, which cannot be matched in quality by many other highly commercialized supplement companies.
---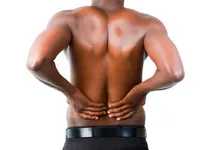 Spinal & Postural Screenings
Abnormalities in one's posture will help to perpetuate a condition or predispose that person to future issues. At Align Spine Chiropractic & Wellness, posture and proper ergonomics are stressed. This helps to improve overall health and well-being. We also provide screenings at community events, health fairs and places of employment in the MetroWest and Greater Boston areas. Call us today to arrange a screening at your workplace or community event.