Webster Technique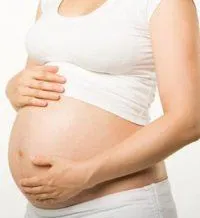 Webster Technique is used to treat sciatica, low back pain and pelvic joint dysfunction that could possibly help with and avoid breech pregnancies. Low back joint dysfunction may cause tightening and torsion on pelvic muscles and ligaments which may prevent the baby from assuming the best birth position, causing a breeched pregnancy. Adjustments improve joint mechanics and stimulate Mom's nervous system in order to help give the baby more room and possibly turn by itself.

Subluxations in the sacrum may be a contributing factor for dystocia (difficult labor) for the mother. Uterine function can be inadequate, improper presentation of the baby and maternal emotions are all causes of dystocia. A positive effect is seen on all these causes of dystocia when the sacral subluxations are corrected.

An adjustment will help to restore normal pelvic neuro-biomechanics. It has been reported frequently in breech presentations that after this restoration took place, optimal fetal positioning was obtained. There are published cases to support this in chiropractic research and more are underway. To see more research, visit the ICPA (International Chiropractic Pediatric Association) website.
International Chiropractic Pediatric Association.
Chiropractic care during pregancy has been given to pregnant Moms from around the Greater Boston and Metrowest areas, that include Natick, Framingham, Wellesley, Needham, Newton, Sherborn, Wayland, Dover, Westborough, Newton, and Weston.
Childbirth is a time of many changes and there are so many options for classes, coaching, health promotion, natural treatments and interventions available to a pregnant Mom. The whole process can be very overwhelming. It is important to be aware of the variety of options and services to have the most natural birth possible. See below for other resources.
Metro Boston Midwifery offers midwifery care, doula care and is a childbirth educator.
Babies in Common......making pregnancy, birth, breastfeeding and parenting easier with practical tips and lots of laughter.
http://spinningbabies.com/ - Fetal positioning
- Spinning Babies-Belly Map - Belly Mapping
- http://www.dona.org/ - DONA International
- http://cfmidwifery.org/ - Citizens for Midwifery
- http://midwiferytoday.com/ - Midwifery information
- http://motherfriendly.org/ - Coalition for Improving Maternity Services
- http://gotmom.org/ - Breastfeeding information
- http://www.lamaze.org/ - Lamaze International
- http://ican-online.org/ - International Caesaran Awareness Network
- http://fatherstobe.org/ - Resource for Dads